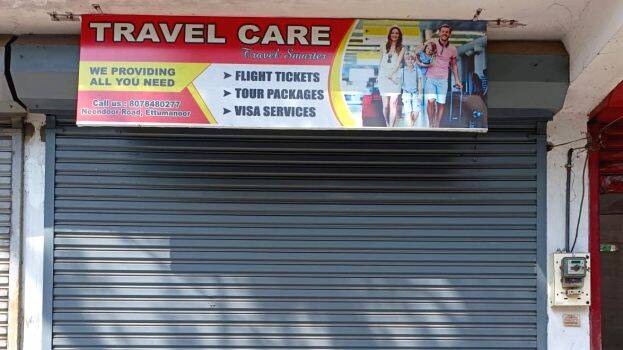 KOCHI: The police intensified their efforts to nab Akhil, the owner of the 'Travel Care' agency in Ettumanoor's Neendur Road, who went into hiding after cheating a 16-member tour group in Thailand.
The investigation is centered on the numbers found in Akhil's brother-in-law's phone. Nearby merchants said the travel agency office has been closed for a week. Those who lost their money came back here in the past few days. Many people are suspected to have been scammed.

Shan, who has been in the hotel industry there for 10 years, said he was not aware of Akhil having any business or other dealings in Thailand. He led clients to believe that he was a hotel employee in Pattaya for many years.
CI Prasad Abraham said that a case has been registered against the accused on charges of cheating and betrayal of trust. He is a native of Kuzhalmandam, Palakkad and has been living near Kurilangadu for a year. The investigation has been extended to more areas to catch him who left the place with his second wife. His relatives have been called for questioning