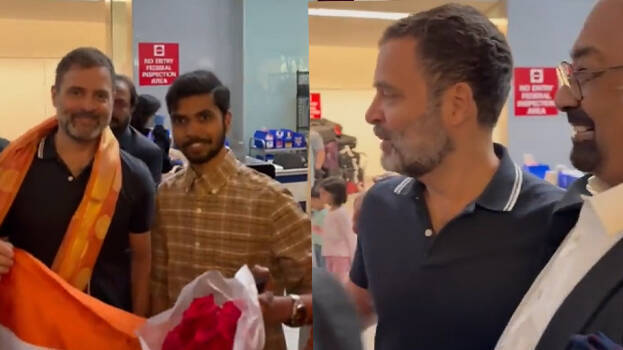 NEW YORK: Rahul Gandhi has arrived in the USA for a 10-day visit. He reached San Francisco in America at 9 pm Indian time on Tuesday. This marked the beginning of Rahul Gandhi's first foreign tour after losing the MP post. Various programs including a debate with expatriate Indians in the country are scheduled as part of the Congress leader's visit to the US. Rahul's speech at Cambridge University during his visit to Britain in March was controversial. The BJP had accused Rahul Gandhi of being anti-India after he criticized the central government.
Delhi's Additional Chief Metropolitan Magistrate's Court partially accepted Rahul Gandhi's application for a passport ahead of his US visit. Rahul Gandhi applied for a normal passport because he had to surrender his diplomatic passport due to his disqualification from the post of MP. The court issued a no-objection certificate for three years after Rahul Gandhi sought for ten years.
Complainant BJP leader Subramanian Swamy objected that this would affect the further proceedings of the National Herald case against Rahul. The verdict was announced after hearing the arguments of both sides.