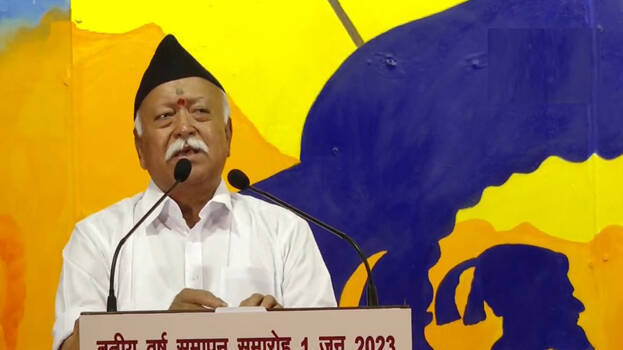 NEW DELHI: RSS chief Mohan Bhagwat said that the Muslim community in India is safe. He was speaking at the closing ceremony of the third year Officers Training Course of the Hindutva Group in Nagpur.
"The country was divided as our views were different. We are all different and our beliefs are different. But the motherland of all of us is India.' Mohan Bhagwat said.
"Although their methods of worship are different, they all have the same roots. Historically, Islam had spread from Spain to Mongolia. However, they were attacked there. Nowadays, there are no more preachers of new religions. Is there a safer place for Islam than India?" he asked.
"The ancestors of India were Hindus. Hence Hinduism has its roots in the people living in India. So all those living in India are Hindus," he added.