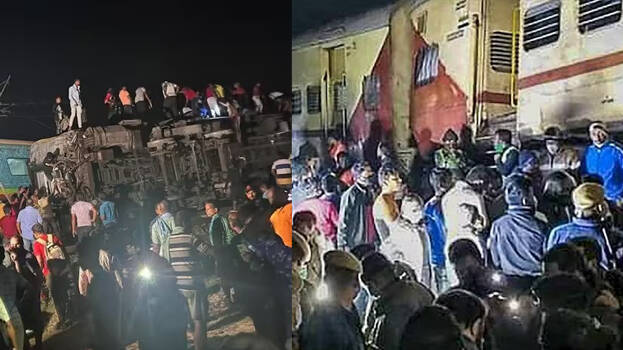 BHUBANESWAR: Death toll have reportedly risen following a train collision in Odisha. At least 50 people have died and around 179 people were injured in the mishap. Rescue operation is in progress. The Coromandel Express, which was traveling from Shalimar, Kolkata to Chennai, collided head on with a freight train at Bahanaga railway station in Balasore district around 7.20 pm.
Another passenger train was also involved in the accident as it rammed into the coaches of the Coromandel Express after it derailed after the collision with the goods train. The said train was the Yeswantpur-Howrah passenger train. As per reports, four bogies of the Yeswantpur-Howrah Express, which collided with the Coromandel Express, derailed.
At the same time, Prime Minister Narendra Modi and President Draupadi Murmu expressed their condolences on the Odisha train tragedy. Odisha Chief Minister Naveen Patnaik announced that he will visit the accident site tomorrow morning.