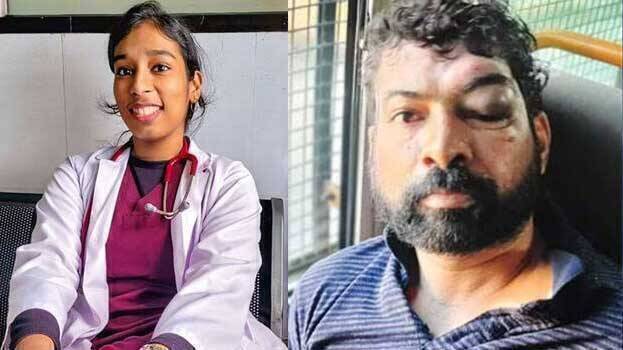 KOLLAM: A new information has surfaced in Dr Vandana Das murder case. It has been found that the accused Sandeep was not drunk at the time of the murder. The medical board will hand over the forensic examination results in this regard to the court and the investigation team.
There was no trace of drugs or alcohol in his blood and urine. It was also found that Sandeep does not have any serious mental issues. It is believed that a sudden provocation is behind the murder. The visuals of Dr Vandana standing near Sandeep during treatment had surfaced earlier. Meantime, accused Sandeep was shifted to the jail after being in observation for ten days.
Vandana Das, a house surgeon of Kottarakkara Taluk Hospital, was killed on May 10 early morning. Sandeep, who was brought to the hospital to get his wounds dressed, stabbed the doctor to death using the surgical scissors. The post-mortem report said there were 26 injuries on her body. 16 of the injuries were serious and 11 of it were inflicted using the scissors. She was stabbed on her face, neck, head and back. The cause of death was the wounds sustained on her internal organs including lungs.