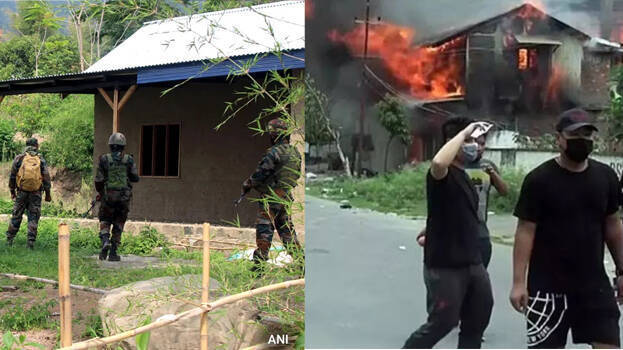 IMPHAL: A few days of respite seemed too much as fresh violence broke out again in Manipur killing three including a woman. According to reports, the insurgents disguised as army officials reached Khoken village and started firing. Two were injured in the attack.
The détente in the presence of Home Minister Amit Shah has thus failed to bring any dividends. Even after the central government's intrusion, riots are turning commonplace. As per reports, a total of 98 people have been killed in the riots. Meanwhile, the incensed people of Manipur stole more than 4000 armaments and guns from police camps and are putting them to use against the army. AK 47 and motor bombs are big names from the hijacked list. Home Minister Amit Shah on his visit to Manipur curtly asked the people to return back the weapons after which more than 150 guns and bombs were returned. As of now, 868 weapons were recovered from people.
Albeit the ruckus, CBI has formed an investigation panel to find the impetus behind the riots that nearly took 100 lives and destroyed thousands of homes.