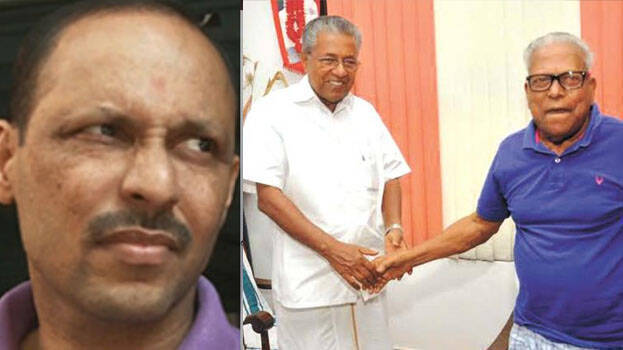 THIRUVANANTHAPURAM: T G Nanda Kumar reacted to the conspiracy in the solar case. Talking to the media, he said two former home ministers of the UDF wanted the case to end in riots and that Pinarayi Vijayan had never asked him to get out.
Nanda Kumar said that he met Pinarayi in the flat in front of the AKG Centre. He said the letter was handed over to a channel without receiving a single rupee and they released the letter after talking to the survivor.
'No channel will pay Rs 50 lakh for the letter. I have not said that in any statement. I took the initiative and contacted the channel. They said they want the original of the letter and it was given. I believe that the 25-page letter is the original. No financial transaction has taken place.

I had spoken to Pinarayi about the letter. He was not the chief minister then, but was the party secretary. The letter was shown to V S Achuthanandan also and he had read the letter fully.
He said the solar case was beneficial for the LDF in 2016 and 2021. There were some differences of opinion with Pinarayi Vijayan during Lavalin time and that changed later.

Nanda Kumar said Saranya Manoj gave him the letter and that he is making money selling her. Paid Rs 1.25 lakh to the survivor. He added that Saranya Manoj had financial interests in the matter.