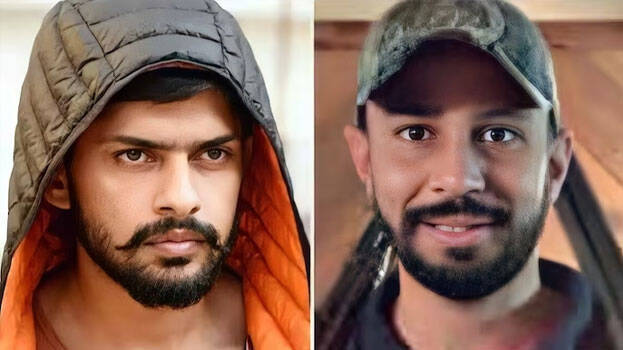 OTTAWA: Underworld kingpin Lawrence Bishnoi, who is currently behind bars in Ahmedabad has claimed responsibility for the killing of Sukhdool Singh Gill alias Sukha Duneke in Canada's Winnipeg.
Duneke was shot by unknown assailants during last night's encounter between gangs that took place in Canada's Winnipeg. Duneke was involved in the Khalistani movement in Canada and was black-marked as a category A terrorist.
Sukhdool, a native of Punjab's Moga, entered Canada in 2017 using a fake passport. He was a close follower of terrorist Arshdeep Dalla. Sukhdul's name was also included in NIA's yesterday published list of 43 gangsters linked to Khalistan.
According to a Facebook post from Bishnoi's gang, "Duneke is a drug addict and was involved in the killing of many innocent people.". The post also validates the killing saying it was the result of all the sins committed by the Khalistan leader. Bishnoi gang also warned about eliminating all their nemesis even if they find shelter in whatever parts of the world.
Bishnoi is lodged in Ahmedabad jail in a drug smuggling case being investigated by the NIA. Bishnoi is also accused in the case of the murder of singer Sidhu Moosewala.