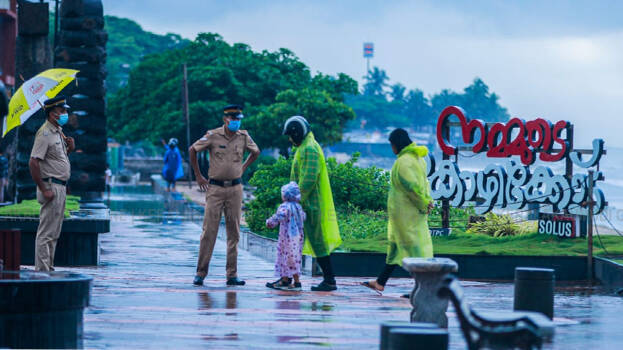 KOZHIKODE: All educational institutions in Kozhikode district except those in containment zones will function from September 25 due to low spread of the Nipah virus. District Collector A Geeta issued an order in this regard.
The Collector's order states that all educational institutions in the district except those in containment zones should function normally from 25-09-2023 as the threat of Nipah virus spread in the district is reported to be decreasing.
Current Containment Zones – All wards of Feroke municipality and wards 43, 44, 45, 46, 47, 48 and 51 of Kozhikode Corporation.
Things students should note
Students should attend educational institutions as usual from this day onwards.
Mask and sanitiser must be used by students, teachers and other staff.
Sanitizers should be placed at the entrance of schools and classrooms and everyone should use it to sanitize their hands.
Educational institutions operating in containment zones shall continue to conduct online education until the restrictions imposed there are lifted.
66 people removed from contact list
Health Minister Veena George said that steps will be taken to prepare facilities for TrueNat testing in state and district-level labs including public health labs. SOP will be prepared as per ICMR norms.
All the District Medical Officers have been directed to submit the details of the labs in their respective districts which have facilities for conducting RTPCR and TrueNat tests. Training and labs will be set up on a priority basis once SOP is received. A lab was set up in Kozhikode Medical College in one day to conduct other tests for Nipah-positive patients.
No new Nipah cases were reported today. The results of 7 samples received this morning are also negative. So far 365 samples have been sent for testing. 66 people who have completed isolation have been removed from the contact list today. At present, there are 915 people in the contact list. The health condition of the 9-year-old under treatment remains satisfactory. The health condition of others under treatment is stable as well. Those who completed 21 days of observation in other districts in the contact list of the index case were removed from the list.
The core committee met in the morning and a review meeting was done in the evening as part of Nipah prevention. The meetings were chaired by Health Minister Veena George.