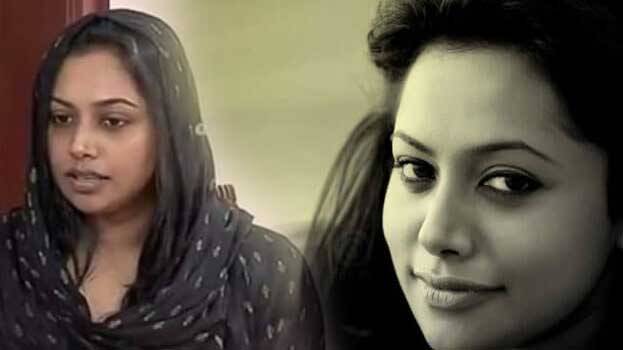 THIRUVANANTHAPURAM: IAS officer Sriram Venkitaraman is in the dock for killing a bike-borne media person by ramming a car into his bike in an inebriated condition.

His friend and NRI Wafa Firoz were with him inside the car at the time of the accident; the car belonged to her. Initially, Sriram tried to create the impression that it was Wafa who was driving the car, perhaps to escape from serious charges. On the other hand, from the beginning, Wafa has been sticking to her stand that it was Sriram who was driving the car at the time of the accident.

Srriam also managed to delay the collection of his blood samples by about 9 hours and finally the blood test report was negative for the alcohol content in his blood.

Now, a Facebook post by Psychologist Kalamohan has criticised the tendency of Malayalis to misinterpret the relationship between Wafa and Sriram.

Translation of excerpts from Kalamohan's FB post

"Just… just let me think plainly…
Kerala is a place where lots of male-female friendships are happening. Let it be licit or illicit. Each individual's circumstance/freedom is in his or her own ways.
I don't understand why Wafa is being celebrated. She went out to help his friend and she is sticking to that stand.
That is one side…
Now if we look into this case, those who listen to Wafa will understand that certain things she says are lies.
I wish there were no further interviews so that more lies won't be heard…
Nevertheless,
Do we have the liability to look at the moral side of Wafa?
Stories about Wafa are being voraciously read in order to tickle the carnal pleasure. And can it be because of his social responsibility?
What is Solar case? Even today, if this question is asked, many only know that it is all about Saritha Nair and her illicit relationship. Most people don't know what the solar case actually is.
Wafa's case is also turning to be a similar one.
But, my mind goes out to the future of Basheer's family.
Like the solar case, where it turned out to be all about Sarita's Sari and her sex stories, may Wafa's case also not turn out to be all about her modeling and sex appeal…
Let no one forget that man, who was killed in the accident…"