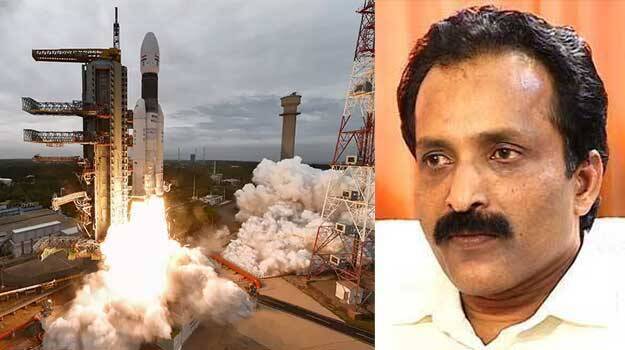 Why should rockets be launched after spending millions? How is it useful for the country? Some of us have asked such questions at times. Those asking how is it beneficial by launching such rockets worth millions for a developing country like India, VSSC Director S Somanath has a clear reply for that.
Such questions were also raised against recently launched 'Chandrayaan-2' India's prestigious project. The expenses of Chandrayaan-2 was Rs 950 crore. The main criticism was why spending 950 crore for it. He said it is their duty to give a reply on it. He opened his mind on Kaumudy TV's 'Straight Line'.
Somanath said, "That question must be asked. We need to identify a system and its value. When we spent 950 crores for this mission we should think about the present position of India. India as a country has become an economic power in 70 years since 1947. The national budget of India today is a very large sum. We use less than 1% of that for space activity. This is an amount that we can afford and in a way that doesn't make anything in other areas.
If asked how it is useful, there are many areas that people don't know about. The ISRO's 10 satellites now operate in the communication sector. Even if a TV program is to be broadcast, an ISRO satellite is needed. As well as ATM transactions. Millions of ATM transactions are uplinked using these satellites. All exchanges in India's present day share markets are held this way. Video conferencing, weather forecasting and much more comes from that. According to a survey, the ISRO returns five per cent of what the government spends on ISRO.