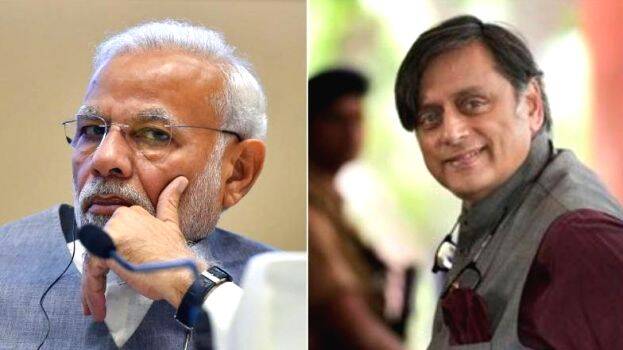 NEW DELHI: Congress leader and MP Shashi Tharoor dismissed the stand of Rahul Gandhi in the wake of the all-round attack against Prime Minister Narendra Modi over several issues.
Tharoor tweeted today: "As an Opposition MP, I have the right to criticise @narendramodi's policies, statements, actions & inaction, & expose his failures. But when he goes abroad, he is @PMOIndia & he carries my flag. I want him to be received & treated w/ the respect due to my country's Prime Minister.
A little later, while speaking to reporters, Tharoor reiterated his views. "We disapprove of what Mr Modi says and does but when the Prime Minister of India is going abroad, we wish him well because he has to carry the flag of the nation outside the country. I don't want to say anything more critical of that. Inside the country, we have a lot of things to say against his policies and his mistakes which we believe are many. Outside the country, he is the Prime Minister of India, let us respect him," Tharoor said.
Former Congress president Rahul Gandhi attacked PM Modi over his upcoming 'Howdy, Modi' by saying that Howdy Modi is a sponsored program which won't attract investors to India. He also said that the program costs a great deal of money.
Rahul Gandhi also tweeted: "'Howdy' economy doin', Mr Modi? Ain't too good it seems"