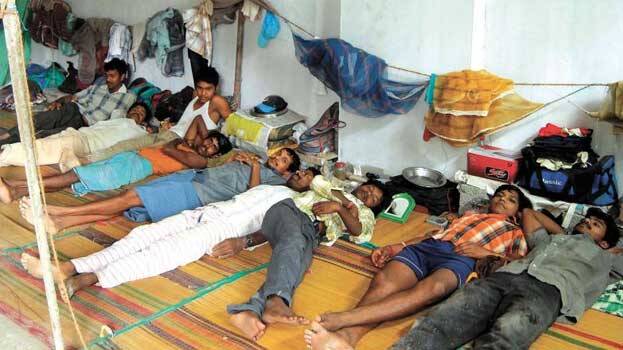 KOCHI: Even though the Health Department claims of eradicating diphtheria from the state, there are now instances of this in labour camps of migrant workers. In the past six months, two persons in the district got infected by diphtheria. Riyadul (17), a native of Assam, was entered into Piravom taluk hospital for diphtheria infection. He was then transferred to Kottayam Medical College Hospital for expert treatment.
In July, a 12-year-old son of a Bengali couple was also diagnosed with diphtheria. The child hadn't taken any vaccines against the disease. Diphtheria can kill a person if not treated in the initial stages.
Riyadul is staying in an individual's building below the Piravom church. Around 20 other-state labourers are staying here. People who stay within 50 meters of where the patient stayed were subjected to vaccination.
Vaccination activities are also done in Kurish Kavala where there was an outbreak of dengue fever.