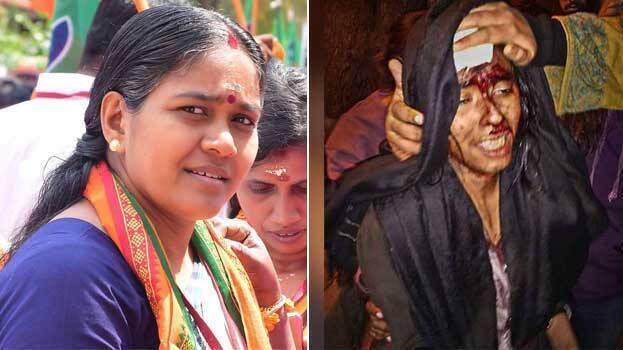 THIRUVANANATHAPURAM: BJP state secretary Shobha Surendran criticised the students and teachers injured in the violence unleashed in JNU last evening. When blood is oozing after a head injury, giving a byte to the media is seen for the first time and it is the brain of the person who wrote the script, she wrote in her Facebook page. The media in Kerala are reporting false news and the national media clearly reports what happened there, she said in her post.
Meantime, massive protests have emerged in the social media against her post. Students' union and ABVP activists clashed at the Delhi Jawarharlal Nehru University in the protests continuing for the past two months against the hike in hostel fees. Following that, a team with batons, hockey sticks and bricks reached the college at 6 pm and unleashed violence at the Sabarmati, Mahi Mandavi, Kaveri and Periyar Hostels.
Nearly hundred goons with weapons including masked goons barged into the college campus and attacked the students and teachers. 35 students including JNU student union president Aishe Ghosh and 15 teachers sustained injuries in the attack. 25 students sustained serious injuries. Aishe who sustained serious head injury has been admitted at AIIMS hospital. Ameed Parameswaran, a Keralite lecturer and grandson of EMS and another lecturer Suchitra Sen sustained injuries.