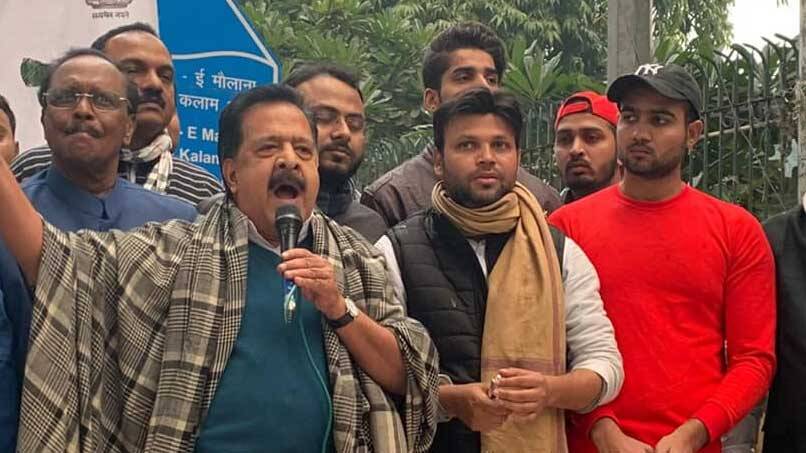 NEW DELHI: Declaring his solidarity to anti-CAA protests across the nation, opposition leader Ramesh Chennithala along with other prominent Kerala leaders visited JNU and Jamia Millia University.
The visit of the Congress leaders was at the time when students including Aishe Ghosh were questioned by Delhi police. Then, the leaders including Ramesh Chennithala, Oommen Chandy, Mullappally Ramachandran and Benny Behanan addressed the students at Jamia Millia. The opposition leader's speech was in Hindi. The campus applauded Ramesh's statements that Modi will never become India's PM again and not even Amit Shah's shadow will never fall on the Home Ministry.
"Amit Shah and Modi cannot win by making campuses bleed. Even in these extreme colds, the fire of the protests is burning in the youth. This youth is the hope of India", Ramesh Chennithala said.