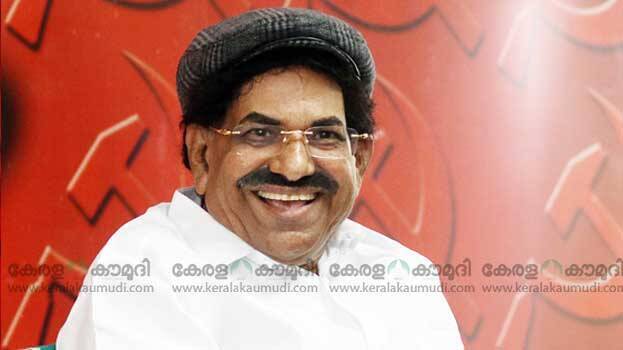 THIRUVANANTHAPURAM: CPM State Secretary Kodiyeri Balakrishnan talked candidly about his health condition in an interview given to a private channel recently.

"It was very unexpectedly that I came to know that I'm a cancer patient. It was during a casual check-up done in the midst of Lok Sabha election campaigns I came to know that I'm afflicted with pancreatic cancer but till then, I didn't have any kind of discomfort.

My party stood with me at the time of my illness…. There is no point in sitting crying if cancer attacks us and we have to face it. That is why I decided to take expert treatment," he opened up.

Kodiyeri also answered to certain questions regarding the controversies related to his son Binoy. "In life, there will be different kinds of problems and when it is a family there will be related issues," he said.

The CPM leader said while working in a party one would have to face different problems. "Never get caught in problems but handle it... If one shudders before a problem, he will never be able to face it and he won't be able to work in any party," he advised.

Kodiyeri recalled the moral support given by his party, chief minister Pinarayi Vjayan, CPM National secretary Seetharam Yechury as well as leaders from Opposition and ruling party.

"The visit by actor Innocent, his wife and others instilled a new confidence in me to fight cancer. Though there was some difficulties during the treatment, I came to understand that what is important to face cancer is self-courage," he said.

"As part of the treatment when Chemotherapy was done I had some discomfort. There was side effect. The sodium level dipped and after that I had to be kept in the ICU for two to three days. At that time Malayali nurses there (the US) consoled me. Other staff members also instilled confidence in me and it give me a strength to survive the disease," he adds.