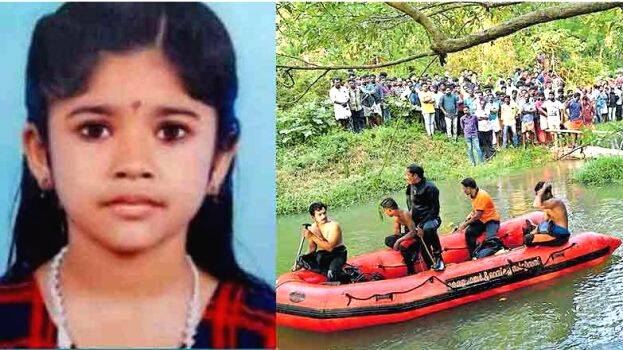 KOLLAM: Postmortem report of Devananda stated that the six-year-old girl drowned to death. A detailed report was handed over to the police. The child's body had started decaying when it was found. Water and mud content was found in the child's stomach. As per the report, the child died 18-20 hours before being found in the river.
The police are hopeful of getting some hints regarding the death after securing the test results of the child's internal organs.
The statement of the child's parents and relatives were recorded again. There is a suspicion among the child's family, relatives and local residents that the child was abducted and then murdered.
Body of Devananda, daughter of C Pradeep and Dhanya of Nandanam in Kudavattoor, was found in Pallimon River on Friday morning. She had gone missing on the morning of Thursday.
No marks or signs of struggle were found on Devananda's body. The child's motive to go to the river will also be investigated. As per the police's assumption Devananda might have slipped to the river while walking on the footbridge.