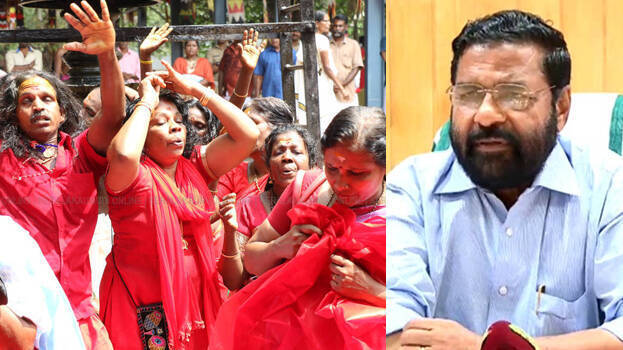 In the wake of COVID-19 outbreak, strigent restrictions has been imposed on religious centres as well. The precautionary measures are taken to prevent a community spread, Devaswom Minister Kadakampally Surendran said on Facebook.
The minister said that strict actions will be taken against those who organize festivals violating the warnings. A curfew has been declared in Kodungallur taluk from March 22 to March 29 in light of coronavirus spread possibility. This will be applicable for all relgious places. The routine rituals in such places can be done legally in a symbolic way.

The decision was taken in analyzing meeting presided by minister AC Moideen.
Minister Surendran said that people should look to countries like China, Italy and Spain and realize the situation once community spread happens. He pointed out the recent large gatherings at temples like Vellayani Devi Temple, Krishna Temples in Malayinkeezhu and Peroorkada and said this is a serious lapse. Strict actions will be taken against those who organized these gatherings, he added.