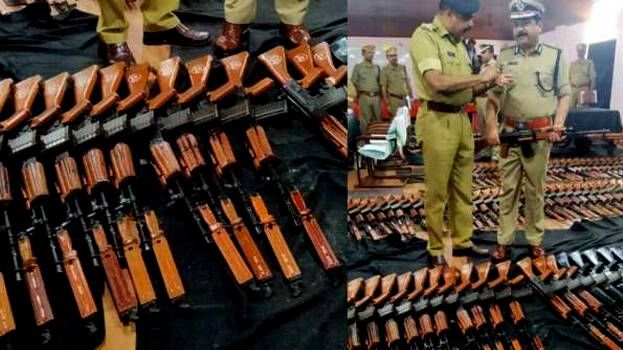 THIRUVANANTHAPURAM: In a recent development, an internal audit conducted by the state police has rejected the CAG report over the missing ammunition from the Kerala police force. As per the audit report submitted by an internal audit committee headed by DIG P Prakash, no useable catridges were missing from the Special Armed Police Batallion (SAPB). Meanwhile, the report states that 3706 fired catridges have gone missing from the SAPB.

According to the audit report, 12,061 live catridges, which were mentioned as missing in the CAG report, have been recovered from various units such as Malappuram Armed Reserve Camp, Malabar Special Police, State Rapid Action Force, Kerala Armed Police Batallion-3, SBCID security wing and Thiruvananthapuram district headquarters reserve. It also states that documentary proofs of all the transfers have also been recovered.

Of the missing fired catridges, 3624 catridges were lost in August 2012 from the D-company which used to provide training to civil police officers, the report added. It also recommended for thorough periodical audits in all batallions to avoid such confusions in the future.

It also added that nine fired catridges of AK-47 rifles were missing and the issues regarding the missing ammunition were caused by lapse in record management. Earlier, the CAG's finding that 12,061 live catridges are missing from the police had turned controversial. Following this, a Crime Branch investigation was initiated.