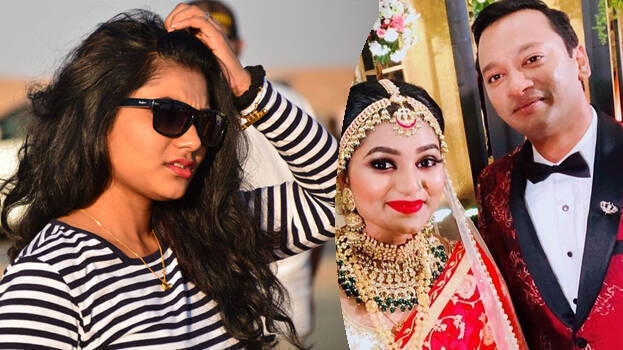 Sreelakshmi doesn't need special introduction to Malayalis. Malayalis may like to call her Jagathy's daughter rather than an actress or anchor. They give her the same respect they give to Jagathy Sreekumar.

Fans of Jagathy are always eager to know the news about her daughter. Sreelakshmi and her husband Jijin are travel buffs. Now, in an interview given to a prominent media, she causally talks about her life's biggest twist.

"My life's biggest twist was Corona. My marriage was in November. That month end we reached Dubai.

After reaching there, I had to do some visa-related works. By the time that work got over, it was January.

Even before marriage, we had planned many journeys. As anxiety over Corona started increasing, all our journey plans were documented and saved in my laptop. Further trips will be planned only after Corona goes. We are waiting for that moment," the actress says.