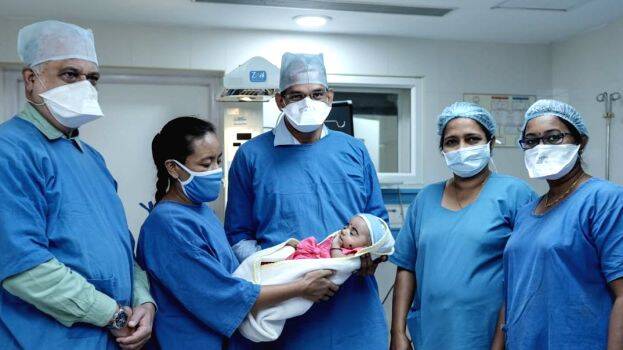 KOCHI: Jesita, the 56-day-old baby who was battling for her life after being assaulted by her father, has recovered and got discharged from the Kolanchery medical mission hospital on Saturday. The child had been undergoing treatment at the hospital for the last 16 days.
The child, who was severely injured on the head, had undergone crucial surgeries which brought her back to life. The child and her mother, a Nepali native, are currently staying at a care home in Pulluvazhi.
It is learnt that the mother is reluctant to return back to her husband's home and intends to move to Nepal.