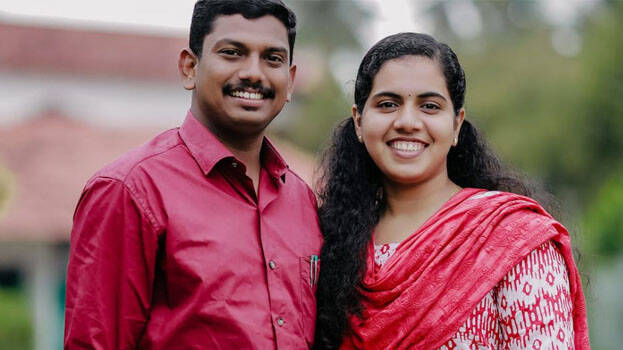 THIRUVANANTHAPURAM: Mayor Arya Rajendran and Sachin Dev MLA welcomed a baby girl. The mayor delivered a baby girl Thursday morning at the SAT Hospital in the capital city. Both the mother and baby are fine, said Arya's father.
Arya and Balussery MLA Sachin got married on September 4 in 2022. Sachin Dev is the youngest member of the assembly and Arya is the youngest mayor in the country. The two got married at AKG Hall. Many including the chief minister had attended their marriage.
The two had worked together in balasanghom etc. Arya became the mayor at the age of 21 when she was studying in All Saints College, Thiruvananthapuram.
Sachin of Nellikode in Kozhikode, won from Balussary constituency while serving as SFI state secretary. He is CPM Kozhikode district committee member.