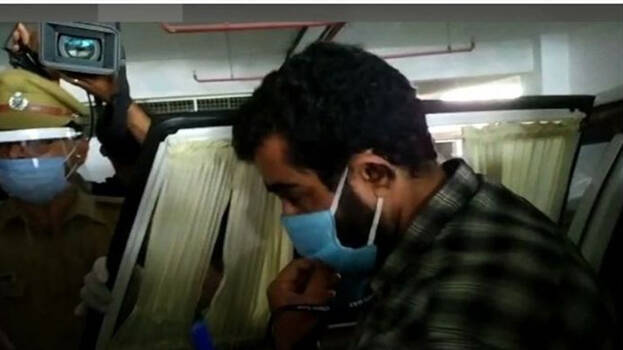 THIRUVANANTHAPURAM: In a highly secret operation, the NIA on Saturday brought gold smuggling case accused Swapna and Sandeep from Kochi to the Capital city for collecting evidence. Neither the police nor the media had any clue about the NIA move till they arrived in the City.

A team first examined the gold smuggling case accused Swapna Suresh's flat at Ambalammukku. Main accused Sandeep Nair was also brought to the Ambalamukku flat for collecting evidence. However, due to security reasons, he was asked to sit inside the vehicle and the NIA officials questioned him inside the vehicle, which was parked at the parking area of the flat.

Later Swapna was brought to the flat in another by another team of NIA. The NIA also raided the flat near Secretariat and the one at PTP Nagar, where Swapna lived.

The NIA shared the information about bringing the accused from Kochi to Thiruvananthapuram only at the last minute.

According to reports, the NIA will continue its raids, sometimes simultaneously, in several parts of the City during the day..

In the meantime, Customs raid was conducted in accused Sandeep Nair's institution at Nedumangadu known as Carbon Doctor. The documents seized from here were handed over to the NIA.