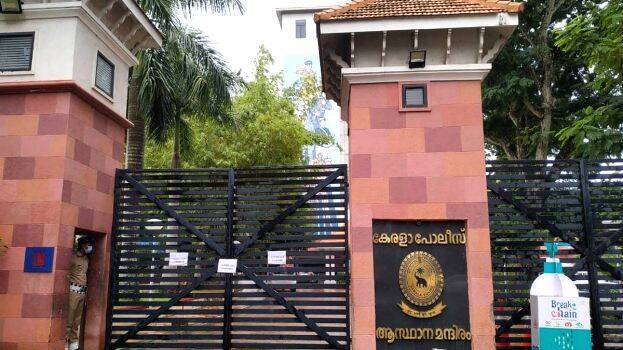 THIRUVANANTHAPURAM: After a sub-inspector on reception duty tested positive for COVID-19, the police headquarters here was shut down for 2 days to disinfect the office and premises. Only the two control rooms, including that of the DGP, will function will a third of the employees. Top officials including the DGP will work from home.
However, there won't be any lapses in maintaining law, order, and serving the public. The headquarters will operate normally from Monday. A Kattakkada native SI tested positive for COVID-19 on Saturday. Those who came in contact with him at the SAP quarters in Peroorkada has been quarantined.
A driver of the NRI cell in the police headquarters was confirmed with the viral disease on Saturday. Seven officers including SP has been placed under quarantine.
Two hotels in Thiruvananthapuram city, a bar hotel in Kollam and Kottarakkara Jubilee Building have been made into quarantine centres for police. Food will be brought to those in quarantine from AR camps. Police Welfare Bureau will help their homes as well. The quarantine period will be considered as duty. SHO can decide on quarantine and COVID test.
25,000 police officers who are engaged in the COVID fights will be tested. 160 officers will be tested in each district in a day.