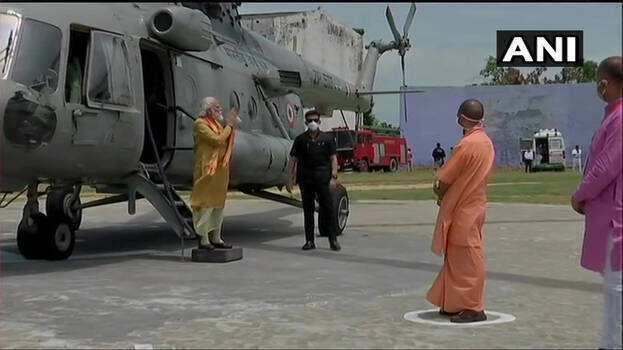 LUCKNOW: Prime Minister Narendra Modi reached Ayodhya for the bhumi pujan of the construction of Ram Mandir. The ceremonies are held under heavy security of the Central Army in compliance with COVID guidelines. Construction of the world's third largest temple got underway. The construction of the temple will start with the laying of 40 kilos of silver stone. The Prime Minister first visited Hanuman Garhi temple. The temple priest presented Modi a crown. Chief Minister Yogi Adityanath accompanied the prime minister.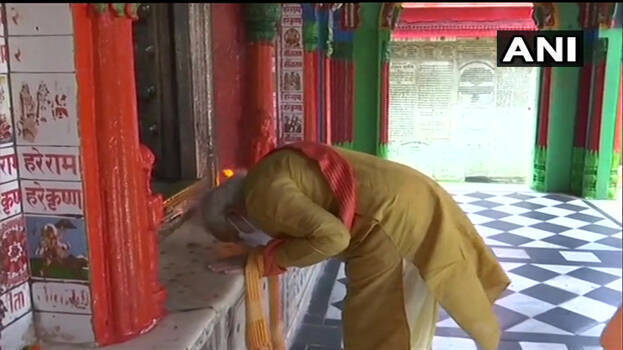 RSS chief Mohan Bhagwat, Yogi Adityanath, UP Goveror Anandiben Patel, Ramajanmabhumi Nyas chief Mahant Nrithya Gopal Das will be seated in the dais with the Prime Minister. He will plant a sapling of Parijat or Indian night jasmine. Modi, RSS chief and UP chief minister will speak at the venue. Modi will unveil a plaque to mark the laying of the foundation stone and also release a commemorative postage stamp on 'Shree Ram Janmabhoomi Mandir'.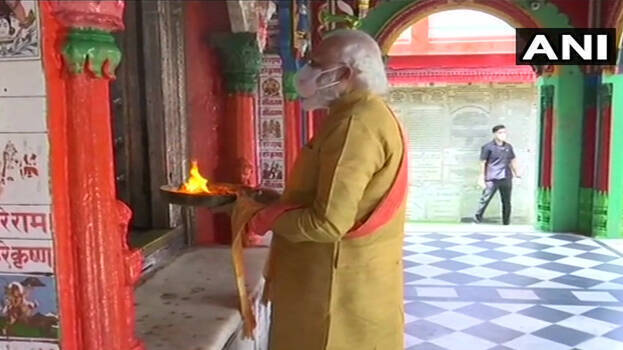 Only 175 people are invited for the function. Mud from 2000 holy places and water from 1500 places were brought for the puja. Senior leaders of the BJP L K Advani and Murli Manohar Joshi will be part of the function via video conference. L K Advani said the Ram temple was sure to become a symbol of a strong and prosperous India.