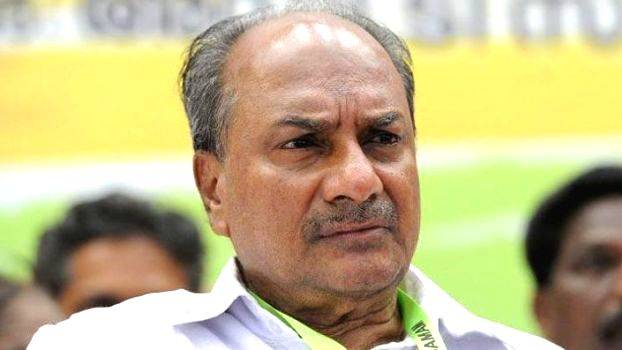 THIRUVANANTHAPURAM: Congress Working Committee member A.K. Antony has said that the candidates won't be selected by a few top leaders. All candidates will be decided by the end of February. Units have been given direction to discuss about potential candidates. Congress President Rahul Gandhi wishes for timely changes within the party, says A.K. Antony.
"Congress needs to empower their base within the masses. Last time the party lost certain groups due to misunderstanding. They need to be brought back. Putting an end to this Modi reign is the first aim. Congress alone cannot put an end to this rule. But Congress will be the key power. Narendra Modi only fears Rahul Gandhi. Even a magazine that constantly criticizes the Congress have chosen Rahul Gandhi as the 2019 Man of the Year. Congress will makes allies with parties that are willing to co-operate", Antony said.
"This is the year of Kurukshethra war. If a government lead by RSS is elected for a second time, our constitution will be in grave danger. The main duty of this election is to protect the Fundamental Rights of our constitution", he added.
Antony also opined that it was Congress' stand that helped Kerala in conflicts related to Sabarimala issue. "Chief Minister's stand was to weaken Congress and help the growth of BJP", Antony said.