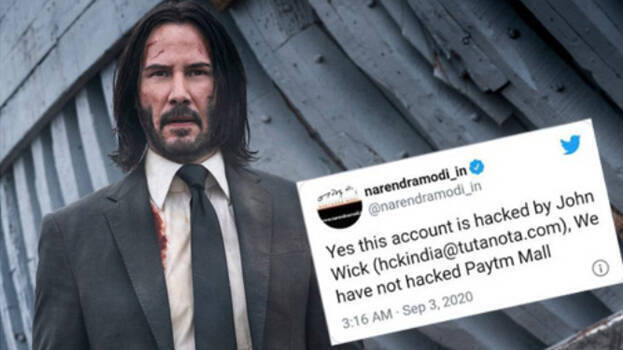 DELHI: The Twitter account of Prime Minister Narendra Modi was hacked in the early hours of Thursday. The account linked to Modi's official website was hacked by a hacker who identified himself as 'John Wick'. The hacker asked the followers to donate to the PM National Relief Fund through cryptocurrency via tweet. The social media giant has given official confirmation. It said it was aware of this act and had initiated steps to secure the compromised account; the tweets had also been removed.
The hacker might have aimed bitcoin fraud through this. The same hacker in the month of July has accessed the accounts of prominent personalities like US presidential candidate Joe Biden, former US President Barack Obama and billionaire Elon Musk. Still the real identity of the hacker remains unknown. The last tweet from the account @narendramodi_in by Modi was on August 31.
John Wick, a 2014 American action thriller film tells the story of an ex-hitman, had two sequels. Keanu Reeves acts in as John Wick and the hacker used the false identity to hack PM'S account on September 2, the birthday of Keanu Reeves.