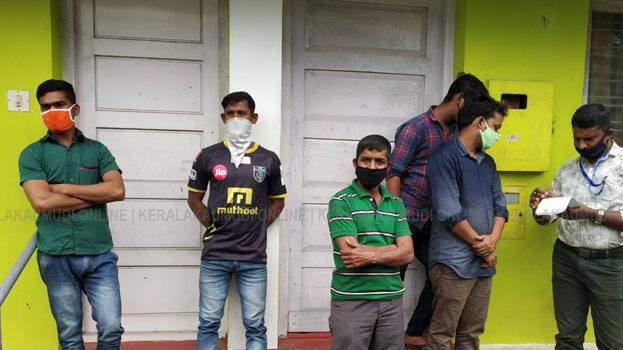 KOCHI: The migrant labourer who stayed with Al- Qaeda terrorist Murshid Hassan said that on most days he won't go for work. The terrorists came to Kerala under the garb of construction workers.
Murshid engaged in building construction works and he also worked in a tea shop. The migrant youth who stayed with him said that he won't go for work on most days but he used laptop on a daily basis. "I didn't knew the purpose for which he used the laptop," he said.
The youth also said that Murshid has used smartphone and internet. He stayed at Patalam. This home was rented by the contractor to distribute labourers for construction works. Five migrant workers stayed here.
NIA conducted raids in Ernakulam on Saturday early morning. Murshid Hassan, Yaqoob Bishwas, Moharsharf Hassan were nabbed by NIA. The raids held at Perumbavoor as part of a lead received to NIA and similar raids were carried out at different parts of the country.