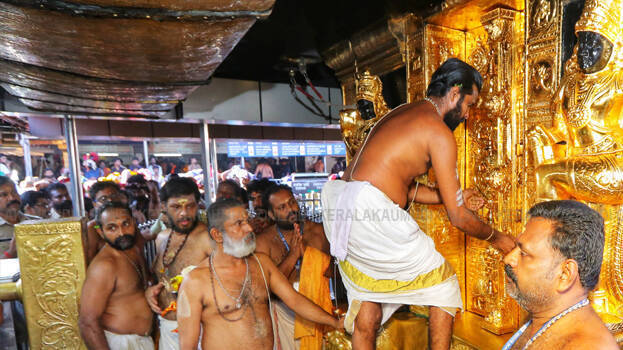 KOCHI: Special commissioner of Sabarimala has filed a report expressing concern over admitting pilgrims to the shrine. In his report submitted before the Kerala high court, the special commissioner has asked for implementing strict measures in Sabarimala including a ban on bath at Pamba and also keeping a bar on the number of pilgrims at the shrine.
The pilgrims should not be allowed to stay in the areas near the shrine. They should be tested for Covid 19 at the base camp in Nilackkal. No queues should be allowed anywhere in Sabarimala and even if queues have to be maintained, it should be allowed under strict Covid-19 protocol.
The report also asked authorities to take appropriate measures if the Tantri and Mel Shanti contracts Covid 19 from the pilgrims.
The special commissioner's report also direct authorities to formulate a plan so as to deal with pilgrims accompanying those could be tested positive for Covid-19. The customs which are usually carried out at the banks of river Pampa, should not be undertaken this time. The report also recommends a virtual queue for admitting the devotees.
The special commissioner recommends reducing the virtual queue for those who have a covid 19 negative certificate with them.