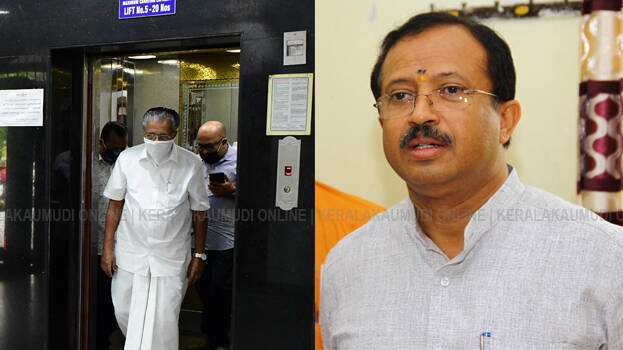 NEW DELHI: Union minister V Muralidharan has said that lapses had happened in Kerala's Covid 19 testings and also in the prevention programme. Home quarantine is a complete failure in the state. He also said that union health minister's statement, in which he said that serious lapses were witnessed in Kerala's Covid-19 prevention, is a matter of grave concern.
The maggot infestation of a patient in Thiruvanathapuram medical college happened no due to the uncaring attitude of its staff but due to the lackadaisical attitude of the government. The government's claim that the pandemic is under control when it didn't aggravate to dangerous levels, also gave hope among the people to resume their lives to normal routines.
The central directive to keep NRI's coming from abroad, under institutional quarantine was not properly followed by the state government. He also complained that the government has shown an undue delay in ensuring private sector's participation in covid 19 prevention. Kerala's achievement is portrayed as the accomplishment of state government. He also added that the fight against the pandemic is like a Marathon.