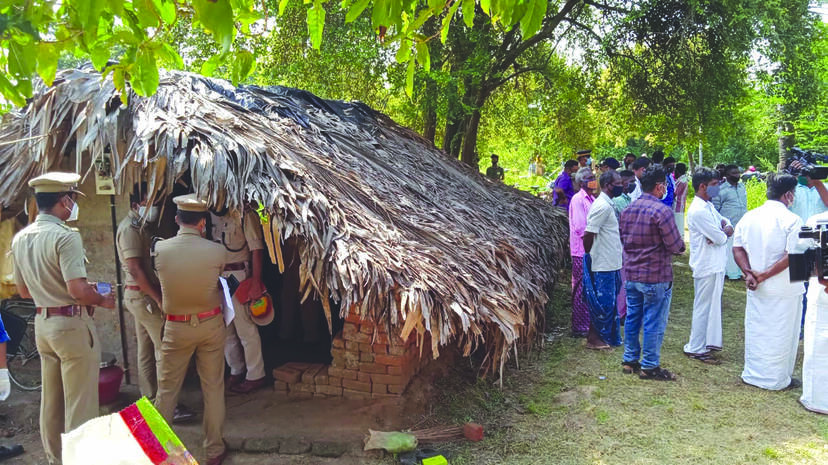 PALAKKAD: Five people belonging to the Payattukadu tribal colony died in the last two days after consuming spurious liquor. Nine others including three women were admitted to hospital after their condition worsened. The deceased have been identified as Raman (61), Ayyappan (55), Arun (22), Sivan (45) and Moorthy (24). Moorthy, who had escaped from the hospital during
treatment, was found lying dead near the stadium stand on Monday evening.
People who are admitted to hospital are Thankamani, Rukmini, Kamalam, Sivan, Chellappan, Murugan, Shakthivel,
Kumaran and Narayanan.
Raman died on Sunday morning. However, no one raised suspicion on his death as he was suffering from age-related ailments. His funeral took place in the afternoon. In the meantime, Sivan served alcohol to several people, including women, who had attended the funeral. Later, Sivan's neighbour Ayyappan was found lying dead. This was also considered as a normal death as Ayyappan too suffered from various ailments.
However, people were terrified when they discovered Sivan lying dead on Monday morning. Soon, Ayyappan's son Arun, who had consumed alcohol, experienced abdominal pain, dizziness and vomiting.
Upon receiving information, police and excise officials reached the area and all who consumed alcohol were rushed to the hospital. Arun breathed his last by around 9 pm on Monday night.
Sources said that Sivan, a labour worker, had attempted to sell alcohol in the region in the last three days. He had given alcohol to Raman. The bodies of Raman and Ayyappan were taken out and shifted to the district hospital mortuary.
It is learnt that spurious liquor brought from Tamil Nadu caused the tragedy. Police said more information would be available only after receiving the post-mortem report.