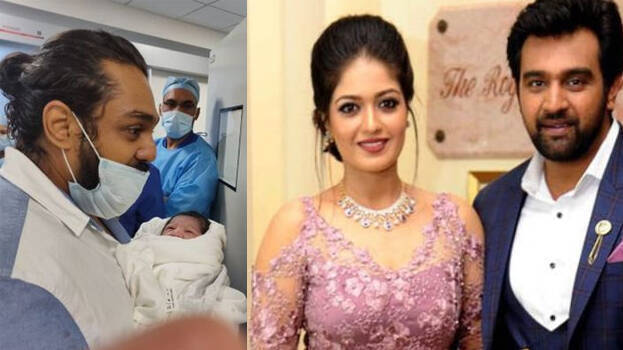 BENGALURU: Actress Meghna Raj has given birth to a baby boy. She delivered the baby at a private hospital in Bengaluru today (October 22). The baby and the mother are doing dine. Both her and her late husband Chiranjeevi Sarja's relatives are in the hospital. Chiranjeevi Sarja's fans celebrated the arrival of Jr Chiru by bursting crackers and distributing sweets.
Meghna Raj is over the moon as she was blessed with a baby boy. Her actor-husband Chiranjeevi Sarja passed away on June 7 after suffering a massive cardiac arrest. Meghana was three months pregnant when Chiranjeevi Sarja breathed his last.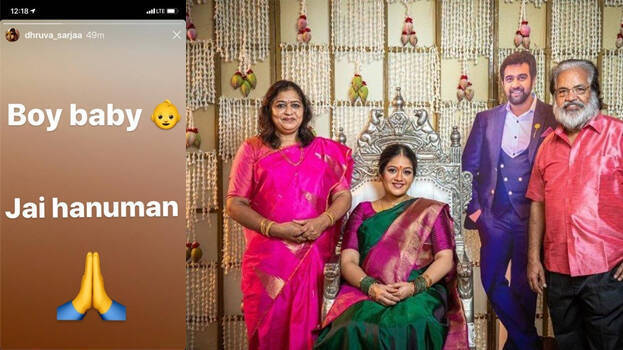 Photos of the little baby boy from the hospital are doing the rounds on social media. Soon after Meghna gave birth to a baby boy, her brother-in-law Dhruva Sarja and wife Prerana visited the hospital to check on the mom and baby.


A photo of Dhruva Sarja holding his brother's new-born son is going viral on social media. Earlier this week, Dhruva gifted a silver cradle worth Rs 10 lakh to the baby. In another photo, the hospital staff can be seen holding the baby next to Chiranjeevi Sarja's photo. A baby shower was organised for Meghna as per her husband's wish. A life size cut out of her husband was placed next to Meghna during baby shower.