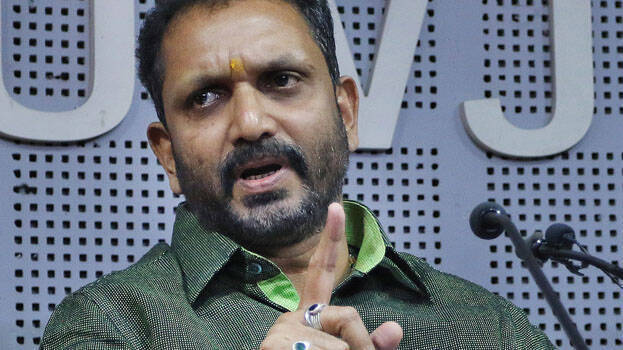 KOZHIKODE: BJP state president K Surendran has alleged that finance minister Thomas Issac has close ties with gold smuggling case accused Swapna Suresh. He said that a thorough check on the phone records of both parties can prove this.
He also demanded that Thomas Issac should reveal the whereabouts of his relations with Swapna Suresh and alleged that the gold smuggling gang had also intervened in KIIFB's affairs.

"Thomas Issac has discussed the details of many important projects with Swapna Suresh and Sivasankar. Can he deny it? If phone records of Swapna Suresh are thoroughly checked then all these details will be revealed," Surendran said.
The state BJP chief also alleged that after swallowing people's money. Thomas Issac is engaged in theoretical analysis. Issac has a role in this case, therefore he is liable to explain it. He also alleged that certain CPM ministers are involved in this case.