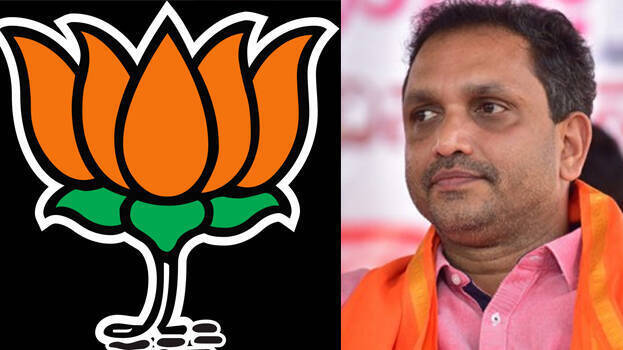 THIRUVANANTHAPURAM: BJP state chief K Surendran levelled serious allegations against the officials of local body polls. The party has come out in protest for giving names of 'aparans' just below BJP candidates and a lotus-like rose symbol.
Surendran alleged that there is a sabotage move in the election. All the 'aparans' of BJP candidates contesting the elections are given a symbol similar to the lotus symbol. Surendran said this move is being carried out with the help of officials owing allegiance to CPM.
In 12 divisions, places and symbols were given to candidates having same names. The BJP staged a dharna in front of the election commission office seeking to withdraw it. This is an attempt to defeat the BJP and legal action will be taken, said BJP Thiruvananthapuram district chief V V Rajesh.