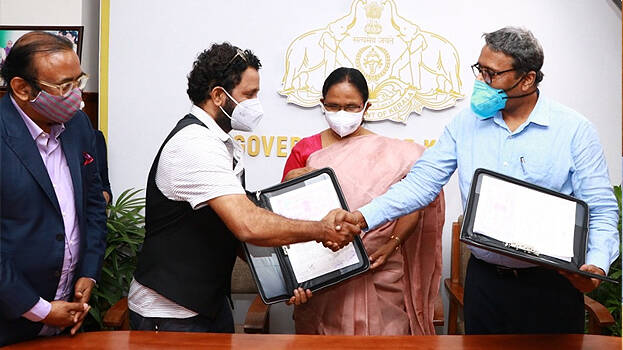 THIRUVANANTHAPURAM: The Rasool Pookutty Foundation of Oscar Award winner Rasool Pookutty is modernizing 33 health institutions in the Kollam Anchal health block. 28 sub-centers, 4 primary health centers and one community health center will be modernized and equipped with extensive facilities. The aim is to bring these health institutions under one umbrella and ensure expert treatment for the natives.
The MoU was signed by Health Department Principal Secretary Dr Rajan N Khobragade and Rasool Pookutty in the presence of Health Minister KK Shailaja Teacher. Minister KK Shailaja Teacher said that it is exemplary that prominent Malayalees in the international arena are coming forward to modernize health institutions like this. It is very helpful for the people to have great facilities in the hospitals at the village level itself. The people of Kerala are grateful to them, he said.
Rasool Pookutty said the aim of the foundation is to provide better health care to the general public and world-class educational facilities to poor children in rural areas.
If my mother was diagnosed with diabetes and treated earlier, I would not have lost her at the age of 63. This pain lead me to such a project in my village. I studied in government institutions. Doctors at the Thiruvananthapuram Medical College saved me from death when I was 10 years old. That is why a decision to modernize government institutions was taken, said Rasool Pookutty.