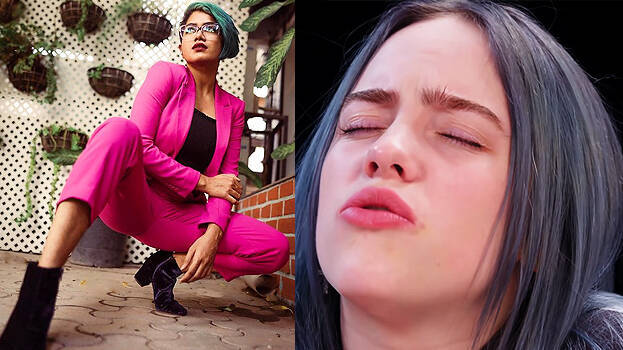 Anarkali Marakkar has been an active part of social media, not only through movies but also through her interviews. Now, the pictures of her wearing a pink blazer have gone viral on social media. Anarkali appears in the pictures with her hair cut in a short-long bang style and dyed blue. "Ok.... Don't ask me what I was trying to do. Looks cool anyway," the actor captioned the picture.
The actress' pictures taken by Linson Antony have received a lot of praise from the fans, with many of them comparing her to American singer Billy Eilish. Some people say in the comment box that Anarkali is 'Billy Elish Lite'.

Anarkali's Tamil-Malayalam film 'Amala' was screened at the Chennai International Film Festival. The actress came up with this look to attend the fair. The film is directed by Nishad Ibrahim and stars actor Appani Sarath in the lead role.