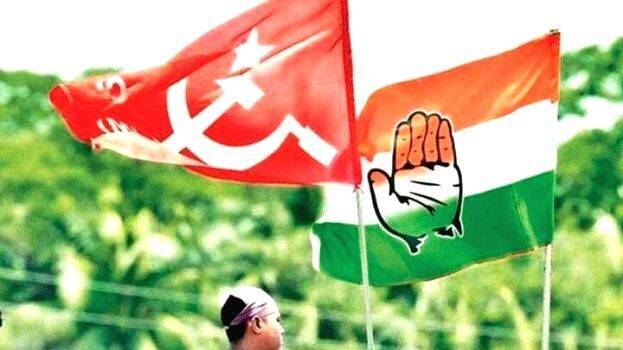 THIRUVANANTHAPURAM: With the assembly polls fast approaching, all three fronts have sped up bilateral and candidate selection discussions. Discussions are still going on in the LDF and the UDF.
The Left Front is planning to complete the seat and candidate talks in parallel and announce the candidates together on the 10th. The UDF leadership also claimed that candidates will be announced by March 10. However, sources said that the UDF seems to be having a difficult time in finalising the seat-split with the Kerala Congress-Joseph faction. Bilateral talks with constituents of the NDA will begin tomorrow. Apart from BDJS, there are two Kerala Congress groups in the front.
CPM seeks compromise
The CPM leadership reiterated in its bilateral talks with the CPI and all parties except the Kerala Congress-M yesterday that a compromise would be needed. The CPI has demanded constituencies in Kottayam and Kannur districts instead of Kanjirapally and Irikkur constituencies. Instead, it has indicated its readiness to give up two seats in Malappuram.
The CPM has said it will give four seats each to the Janata Dal (S) and the Lok Tantric Janata Dal. JDS has strongly argued for five seats while the LJD has demanded seven seats. The JDS is worried that it will have to give up Vadakara, CK Nanu's sitting seat. The Janadhipathya Kerala Congress which contested in four seats last time argued for three seats, excluding Idukki. However, CPM has offered it a single seat.
NCP and INL, which had contested for four seats last time, will have to get satisfied with 3 seats each. Kozhikode South, Vallikunnu and Kasaragod seats may be given to INL. Talks with Kerala Congress-M may be held today. Kerala Congress (B) will be given Pathanapuram, its sitting seat. District committee meetings have started for the CPM candidate feasibility panels. It will be discussed at the state committee meeting on March 5.

Congress to tame Joseph
Meanwhile, the Kerala Congress-Joseph faction is at loggerheads with the UDF leadership over the seats in Alappuzha and Kottayam districts. Joseph faction has staked a claim for Changanassery, Ettumanoor and Kaduthuruthy constituencies. Though PJ Joseph is undergoing treatment for COVID-19, other leaders of the party will hold discussions with the UDF leadership. The UDF leadership has apparently come to an understanding with the Muslim League. However, a decision is yet to be made regarding Mani C Kappan's Nationalist Congress Kerala's demand for three seats.