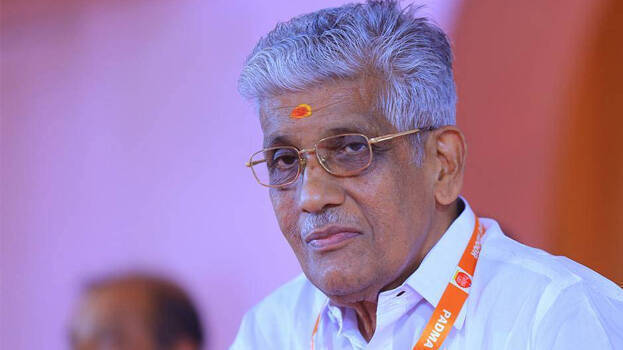 THIRUVANANTHAPURAM: The NSS has said that the Supreme Court verdict in the Maratha reservation case will not affect the reservation for the economically backward sections of the forward class. In this case, the Maharashtra government's questioned the move to give backward caste reservation to the Marathi community. The opinions that are raised about this verdict are with a secret aim of sabotaging the reservation for economically weaker section of the forward class.
In the case of Indira Sawhney, it was ruled that a reservation above 50 per cent should be allowed only in exceptional circumstances. In November 2017, the Maharashtra government violated this law by passing a law granting reservation to the Marathas. The apex court, while considering the petition against the Bombay High Court verdict upholding the Maratha reservation, had made it clear that there was no need to reconsider the 50 per cent limit in the Indira Sawhney case.
The court heard arguments from all states that regarding the Maharashtra government's stand that the court should reconsider the 50 percent limit in the Indira Sawhney case. States, including Kerala, and the Centre supported this position. But the government could not convince the extraordinary circumstances to grant Maratha reservation in violation of the 50 percent limit. In this case, the court quashed the reservation decision.
In the wake of this verdict, there was a demand from various quarters that the Central and State Governments should be prepared to withdraw the ten percent forward class reservation. With the implementation of 10 percent reservation for the advanced sections, the reservation limit in Kerala is now 60 percent, exceeding the existing 50 percent reservation.