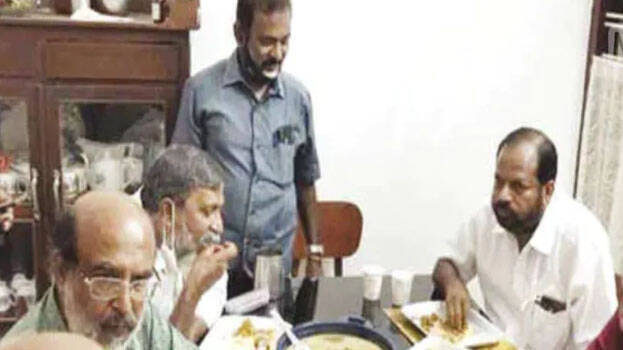 VYPEEN: Many including Minister Thomas Isaac attending the dinner hosted by NDA leader during election time, has courted a controversy. Apart from Thomas Isaac, LDF candidate K N Unnikrishnan and CPM's area committee members had also attended the dinner hosted by NDA Vypeen assembly constituency convenor Ranjith Rajvi.
Ranjith's wife Krishna Kumari is state president of SNDP Yogam women's wing. K N Unnikrishnan had first informed that he would come to meet Krishna Kumari on March 28. As Isaac was electioneering in Vypeen, Unnikrishnan informed them that the minister would also accompany him.
The UDF alleged that vote trading had happened. No matter which party leader came home, the only courtesy on his part was to receive them, said Ranjith.