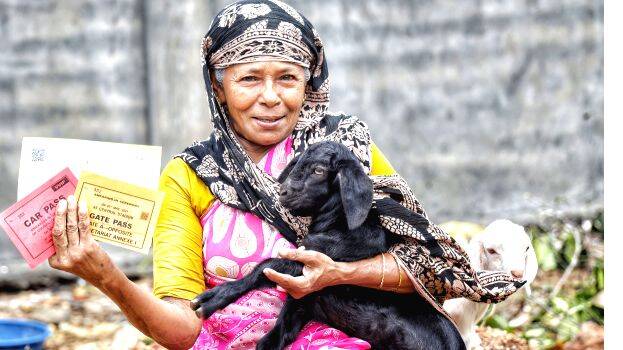 KOLLAM: Subaida Umma, who twice sold her sheeps, which is her livelihood, and donated money to the Chief Minister's relief fund, will also be a special guest at the swearing in ceremony of the second Pinarayi government.
She received a VVIP pass from the Collectorate last day. This sixty-one-year-old is excited about it.
In the first wave of Covid, she had seen the CM's press conference regularly without fail. Seeing the kids contributing to the Covid defense using 'Vishukaineetam', Subaida felt she must do something. For this, she sold four goats for Rs 12,000. Of this, Rs 5,000 was handed over to the collector. The rest was spent on feeding the poor.
Recently, when I heard the news that the Covid vaccine won't be available for free, I felt the urge to donate again. Two lambs and two large goats were sold again for Rs 16,000. Of this, Rs 5,000 was handed over to the collector in person. The rest was spent on the needy.
Subaida Umma and family live in a rented house at Sangamam Nagar 77, opposite the Pallithottam police station. Subaida and her husband Abdul Salam run a tea shop near their house but have no significant income. That is why the goats are raised. They have three children - Nisha, Sheeja and Kunjumon. Sudhir, Salim and Leena are in-laws.