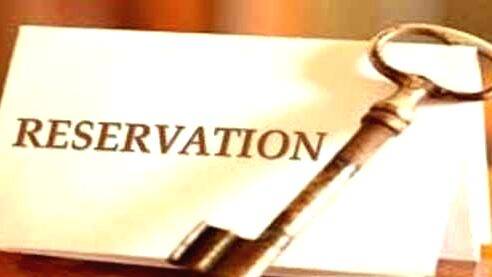 THIRUVANANTHAPURAM: Along with the reservation of backward and scheduled Castes in this year's state medical and engineering admissions, the government's move to include 10 per cent forward reservation in the compulsory list has become a controversy.
While the legal validity of the reservation for the economically backward sections of the advanced communities has been questioned in the Supreme Court, the move to include it in the compulsory reservation list for the first time in the country has been interpreted as overzealous in this regard.
Ten per cent advance reservation was applied in state medical and engineering admissions last year but it was included in the name of special reservation. However, the government has amended the prospectus issued for admission this year, adding that it will be included in the compulsory reservation list along with the reservation for backward and Scheduled Tribes. There is a reservation of 30 per cent for SEBCs and 10 per cent for SCs and STs for admission to professional courses in the state. Now, the EWS reservation has fallen into 50 percent reservation limit.
Last month, the Supreme Court upheld a 1992 ruling in the Indira Sawhney case that the reservation limit should not exceed 50 per cent. In this case, the goal behind the mandatory listing is to ensure that forward reservation is protected as it is included in the 50 per cent. However, the apex court had ruled that the Indira Sawhney case should not be reconsidered as the criteria for reservation were not economic but socially backward. The government has also changed the prospectus of the compulsory reservation system. Ten per cent forward reservation is second only to state merit. The 30 per cent backward reservation, which was earlier added to the second, came in third.
Even though an order regarding the 10 per cent forward reservation on government appointments in the state was released in 2020, the EWS reservation was made applicable in Devaswom Board appoinments and medical-engineering admissions in 2019 itself. In addition to the 10 per cent reservation for the forward communities in admissions to government medical colleges in the state in 2019, the allocation of 21 more seats was controversial.