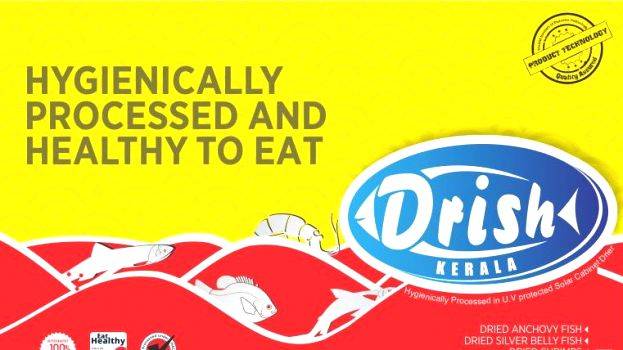 THIRUVANANTHAPURAM: Customers can now buy Kerala dry fish from Amazon, the largest e-commerce company in the world. On searching 'Dish Kerala Dry Fish', almost all varieties of dry fishes will appear on the screen. Dry fish will be available on Amazon under the name 'Drish'. 'Drish' is brought to Amazon market by Kerala State Coastal Area Development Corporation Limited in the leadership of Kerala Fisheries Department. This is already a big hit in the other states. Dry fish from down south is the favorite dish up north in Jammu and Kashmir. This will be available in 100, 200 and 300-gram packets with prices starting at Rs. 80.
This project is aimed at maintaining a steady income for fishing laborers by keeping fish industry active in all seasons. This project such as this is first of its kind in the nation. The fish will be directly bought from the fishing laborers. This fish will be washed over three times and then dried in a solar dryer. Thirty trained women are employed in a factory at Sakthikulangara. The fully automated dryer can produce over 500 kilograms of dry fish in six hours. There is a system to regulate salt content in the fish.
KSCADC is also trying to bring 'Kerala DRISH' to the local market. Exporting license procedures are in its final stage.
Several companies and individuals have shown interest to cooperate with the project.