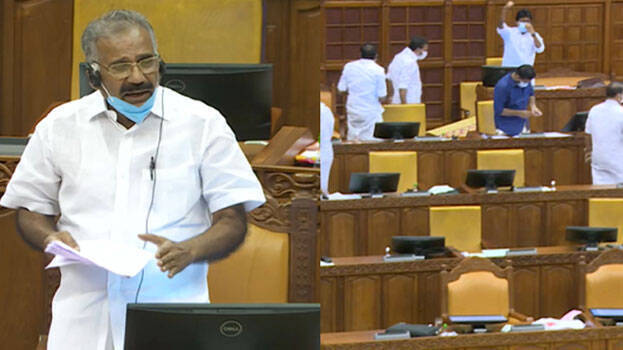 THIRUVANANTHAPURAM: The opposition walked of the assembly during question hour. They walked out in protest against the decision of Minister A K Saseendran's ruling out a judicial probe in the tree-felling case. Forest Minister A K Saseendran rejected the revenue order that led to the tree felling. The minister informed the assembly that the revenue order had misinterpreted the opinion of the forest department and that they had not given any direction to implement the order issued.
The forest minister's stand is like completely rejecting the revenue department. The order of the revenue department was of a different interpretation from that adopted by the forest department. He said the forest department had received the order but had not instructed anyone including forest officials, to implement it.
The minister informed the assembly that the forest department officials were directed to take into custody the government wood felled and to take legal action under the Kerala Forest Act as there is a possibility of smuggling of government trees from the private sector and privately owned lands by misinterpreting the order issued by the revenue department.
Although opposition leader V D Satheesan demanded a judicial probe in the biggest forest looting in history, the minister ruled out the judicial inquiry.