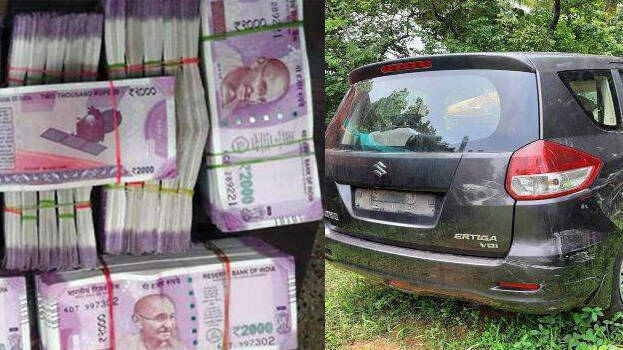 THRISSUR: The Kerala Police will submit a report to the central agencies today with the recommendation that the Income Tax Department and the Enforcement Directorate should investigate the Kodakara hawala money case. In addition, the Election Commission will submit a special report.
It is reported that the money brought by the BJP for the elections was stolen in Kodakara and that the state leaders knew about the money. The BJP has brought Rs 43 crore to Kerala for the Assembly elections nine times since March 16. The money reached Kasargod, Kozhikode, Kannur, Thiruvananthapuram, Alappuzha and Thrissur districts. Hawala money was brought to Kozhikode seven times. The hawala transaction was from Bangalore. According to the report, two people were in control of the situation. The police also demanded the Central Election Commission (CEC) to check the receipt of black money for the polls. According to the chargesheet, 12 crore was brought to Kerala from Karnataka during the local body elections before the Assembly elections.
Investigation in Tamil Nadu too
Tamil Nadu police have launched an investigation into the alleged robbery of Rs 4.4 crore in Salem, which the BJP allegedly brought to Palakkad for elections. The Kerala Police, which is probing the Kodakara money laundering case, has released information about the robbery of money brought to Salem on March 6. This is stated in the charge sheet filed in the Kodakara case.
According to the FIR of the Kerala Police, the Tamil Nadu Konkanapuram police have registered a case and started an investigation. Tamil Nadu police have collected information from the team investigating the Kodakara money laundering case. According to the chargesheet, the robbery in Salem similar to the one in Kodakara and the car was abandoned after the crime.