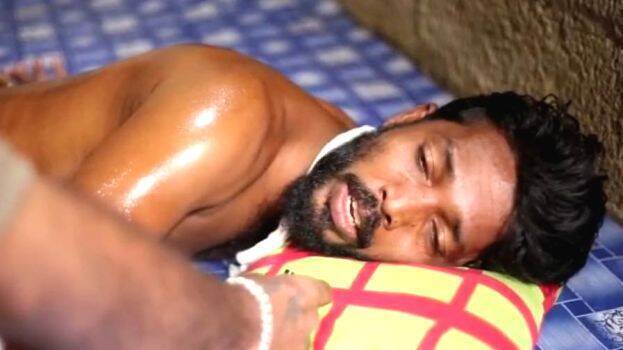 POOVAR: A sub-inspector has been suspended for brutally beating an autorickshaw driver at Poovar in Thiruvananthapuram. SI SJ Sanal, of the Poovar police station, has been suspended pending further action based on the report submitted by the police special branch. Police said they would investigate further and take action.
Poovar Kallingavilakam native Sudhir Khan was assaulted by the police on Sunday. Sudhir, who suffered several injuries, sought treatment at Neyyattinkara government hospital. The incident took place near a petrol pump on the Poovar-Kaliyikavilai road around 11 am on Sunday.
According to Sudhir, the police team came to him when he was waiting near the petrol pump after dropping his wife at a bus station. "The police asked me why I was standing there. When I said that I had kept my bike aside and was going to urinate, they asked me to show my license and other documents. When I turned to take the license, they started beating me. I was then asked to come to the station. Upon reaching the police station, they seized my mobile phone and started beating me. Though I kept asking the reason why I was being beaten, they refused to say anything. They did not allow me to call my family and even refused to take me to hospital," Sudhir said. Sudhir was finally released by around 7 pm.
Sudhir's family, which includes his wife and three children, including his ailing son, lives in an unfinished house. The relatives lodged a complaint with the Chief Minister, the Opposition Leader, the State Police Chief, and the Police Complaints Authority.
Meanwhile, police have denied the allegations. According to the police, Sudhir Khan was taken into custody for allegedly disturbing tourists. They also said that Sudhir was a member of the gang that was canvassing tourists in Poovar.