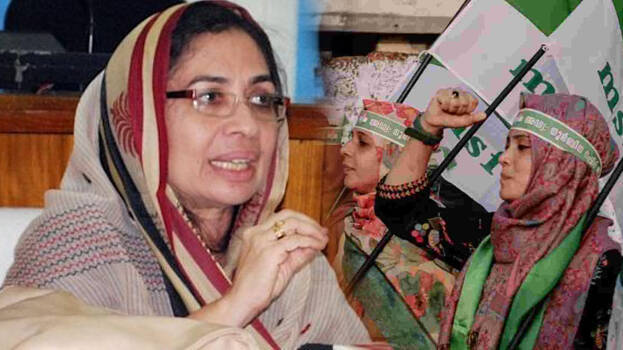 KOZHIKODE: Women's League national general secretary Noorbina Rasheed said that the Muslim League stands for community politics and not gender politics. Noorbina Rasheed told the Haritha activists that their work was not for the gender minority. "The League's minority is a religious minority. The constitution of the League does not say to stand for the gender minority," she said while speaking at Haritha's CH memorial one-day seminar. This was the first event held after the election of the new office bearers of Haritha.

"The Muslim League puts forward community politics. Although we are women in the League, we must not forget that we are first and foremost Muslims," she advised Haritha. She also said that women who live for their husbands and families are her role models.
New office bearers, who rejected the stand of former Haritha office bearers, opined that time would prove that the decision taken by the party was right. This was stated by general secretary Rumaisa Rafeeq. She also declared full support for the leadership of the Muslim League.