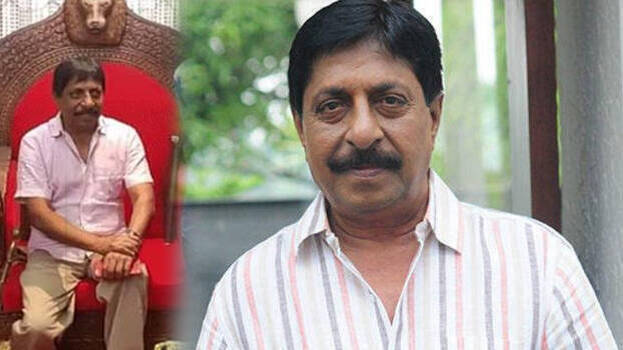 THIRUVANANTHAPURAM: Actor Sreenivasan said that he visited antique fraudster Monson Mavunkal at his house as he was a doctor. Don't have any other ties with him. Didn't know that he was a fraudster when met him. The picture of Sreenivasan sitting on the chair claimed to be the throne of Tipu Sultan had surfaced the other day. The actor's response was soon after that.

'My friend a production controller introduced me to Monson Mavunkal. Went to see him as a doctor. He was a doctor then. I don't know whether he is a doctor now. There is nothing wrong in meeting a doctor. Monsoon did not utter a word about his antiques when I met him. He just inquired about my health. He told me it would be better to seek treatment in an Ayurveda hospital in Haripad. I believed him as a doctor. Monson arranged everything for me in the hospital. The bill was also paid by Monson. I have never seen him after that. I sat in the chair which I saw in Monson's house. No one told me that it was Tipu's throne. Somebody took a photo when I sat in it. I did not get the comfort sitting on Tipu's throne,' the actor said.
Two of those who lodged complaint against Monson are big time frauds. One of them cheated his own uncle. No one has been deceived except those greedy for money. They will give 10 crore and snatch Rs 50 crore. Monson had promised Rs 5 crore to his friend to produce a film, revealed the actor.
Monson's photos with celebrities from the film and political friends surfaced recently. Police suspect that the photos were taken after inviting celebrities home to cover up the scam. Monson has close ties with senior police officials, including former DGP Lokanath Behra.