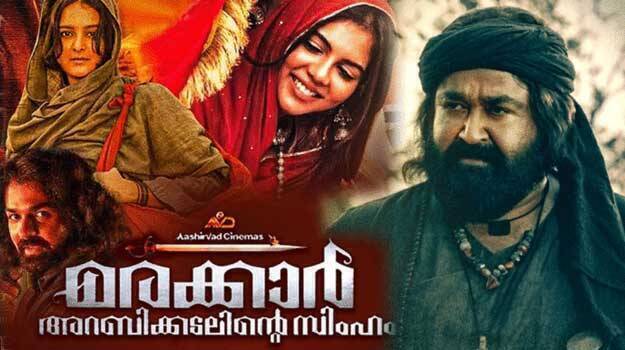 Reports are that Priyadarshan's Marakkar Arabikadalinte Simham which has Mohanlal in the lead role is all set for an OTT release. Indications are that talks were held with Amazon in connection with the release. There are reports that the representatives of Amazon saw the film in Mumbai.
The crew had earlier asserted that the film will release only in theatres. The film is set for an OTT release as only 50 % of people are permitted even if theatres are opened. The film will be a Christmas release.
The decision will not be accepted by theatre owners, said producer and film exhibitors association president Liberty Basheer. 'Was disappointed when Mohanlal's last film was OTT release. Having received advances of 40 crores from theatres in Kerala, cannot pay them so quickly. The advance was accepted through an agreement. They have given in writing at the chamber. As per the new law of the chamber, whoever is liable to the theatre owners or distributors, that film should not be released outside. Doing so would put the company out of the film industry. If the Chamber and others deceive the theatres, we will be helpless. Priyadarshan wants the film to be screened in theatres. Even if Antony Perumbavoor and Mohanlal intend to give it, the director does not seem to agree to it. That is my belief,' Liberty Basheer told a private channel.
Marakkar is a 100 crore budget film. There are many other stars along with Mohanlal. Prabhu, Sunil Shetty, Arjun, Pranav Mohanlal, Manju Warrier, Keerthy Suresh, Kalyani Priyadarshan play lead roles in the film.