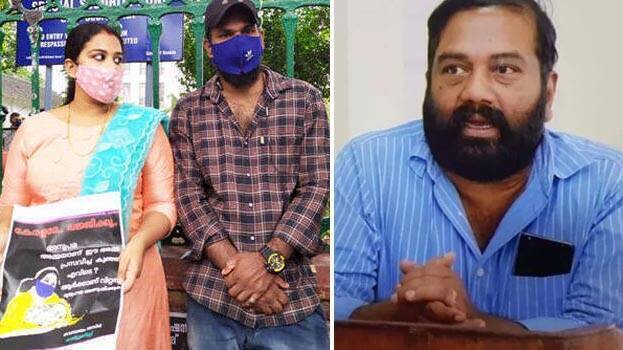 THIRUVANANTHAPURAM: Jayachandran, father of Anupama, has been removed from CPM's Peroorkada local committee in connection with the adoption controversy. He is also banned from attending party functions.
The party has been on the defensive for quiet some days on this issue. The meet was convened at the local committee office in Kesavadasapuram from the building where the Peroorkada local committee meet is usually convened. Jayachandran said that he has not done anything wrong in the three-long meet convened. He told the committee that he handed over the baby with the knowledge of Anupama and that he had doubts about Ajith's behaviour.
However strong opposition rose from party members at the meeting. The committee opined that the problem had worsened to the extent of tarnishing the image of the party and that Jayachandran could have handled the incident a little more efficiently. Following this, it was decided to remove Jayachandran from all posts in the party. The party appointed an inquiry commission to probe the incident.
The decision of the local committee must be approved by the area committee. The issue will be discussed and approved at the Peroorkada area committee in the afternoon. The area committee will direct whether further action has to be taken.
The family court had suspended the adoption procedures after considering government's demand in the incident. The baby was adopted by teachers from Andhra Pradesh. The action related to it has been stopped.