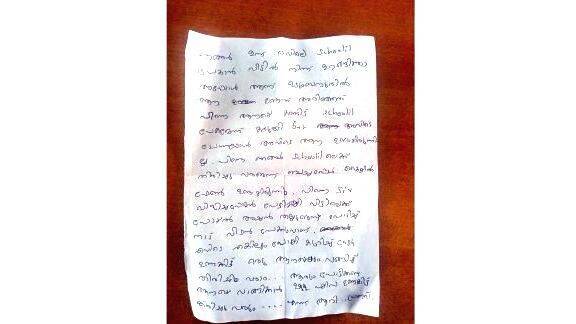 THODUPUZHA: Two teenagers who ran away from their homes to buy an elephant were found at the Kodanad elephant training centre after a two-day investigation. The 10th class students of a private school in Karimannur near Thodupuzha ran away from their native place out of love for elephants.
The two went missing on Tuesday morning after writing an interesting letter. According to the letter, the boys came to know that there was an elephant in Udumbannur when they left home to go to school in the morning. Then they thought about going to school after seeing the elephant. When they reached the place, there was no elephant there. Then they hurried to go to school. However, on seeing their teacher's call on mobile phone, the two got scared. They feared their fathers would beat them if they returned home. So they decided to leave. The gist of the letter is that they will go somewhere and make money, buy an elephant and return and that no one has to worry. The two left after handing over the bag and phone at a friend's house.
Police and locals searched the forest area in Karimannur and Udumbannur areas, teak coops and uninhabited houses but could not find the children. Based on the letter, the police handed over the information along with their photo at Guruvayur Elephant Camp and Kodanad Elephant Training Center. The photo was also circulated on social media. The children who reached Kodanad yesterday afternoon were identified by the locals. Karimannur SHO Sumesh Sudhakaran led the search for the children.